Traditionally, the PAGA Fall Classic Season Ending Golf Tournament will be held on October 1-3, 2021 at Hanah Resort & CC Golf Course in Margaretville, NY. At the same time, the results on day 2 of the tournament will be additionally counted towards the PAGA State Cup tournament classification.
For any additional information on the golf course, please visit: www.hanahcountryresort.com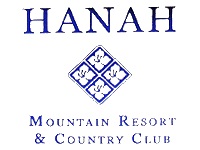 The cost of participation and hotel accommodation in this tournament is :
– player playing – $355
– junior playing – $250
– accompanying person, not playing in the tournament – $255
They are included in the above-mentioned fee:
– two nights at the hotel on the premises of the Hanah club (with the possibility of using the swimming pool, jacuzzi, sauna, etc.);
– two breakfasts (Saturday and Sunday);
– two dinners (Friday and Saturday);
– lunch during both days of the tournament (financed by PAGA or the sponsor – we invite you to cooperate with us)
– three days of golf struggle (no limit and no restrictions).
$ 25 golf cart surcharge for the 2nd round of the day.
The PAGA entry fee for the tournament is:
– PAGA-members – $50
– non-associated player – $100
– junior PAGA member playing in the tournament (age limit 18 years) does not pay the entry fee.
Registration for the tournament will be accepted only until September 25, 2021.
A 100% declaration of participation in the competition is required, due to the limited number of beds granted by the Hanah CC club. The order of applications decides. After this date, we do not guarantee a place in the club hotel, as we have only received 15 rooms.
The tournament will be played according to the current ranking indicators of individual players.
Tournament program:
1. Friday (10/01/2021)
– unlimited practice golf rounds
– lunch at the club restaurant (from 6:00 PM)
– announcement of tee time for the tournament day
2. Saturday (10/02/2021)
– breakfast from 6:30 AM
– start of the first tournament round at approx. 8:30 AM- 18 holes
– 9-hole lunch
– lunch at the club restaurant (from 6:30 PM), very distant social meetings, possibility of table tennis and billiards games with special care
– announcement of the results after the 1st tournament round and tee time for the next day
3. Sunday (10/03/2020)
– breakfast from 6:30 AM
– chiping & putting contest (before the 2nd tournament round on the putting green)
– start of the 2nd tournament round around 8:30 AM – 18 holes
– Completion of the competition, lunch and prize-giving for the winners at Main Lodge (subject to COVID19, of course.)
Registration is accepted electronically until September 25, 2021. Number of places is limited.
If you have any questions about the tournament, please contact us by email: eagle@PAGA2000.com or by phone: Pawel Gasior – + 1-917-687-6015.